Stem cell mass-production: a key for the large-scale deployment of cell therapies
Capable of giving rise to almost any cell type (e.g., immune, neuron, cardiac, hepatic, and pancreatic cells), hiPSCs constitute an unlimited source of cells for regenerative medicine approaches. In contrast with current patient-derived cell therapies, hiPSCs provide companies with the opportunity to mass-produce off-the-shelf cell therapies with standardized quality – a possibility currently limited by the lack of scalability in cell culture systems for hiPSC expansion.
"We're seeing a shift toward cell therapies derived from human induced pluripotent stem cells taking place with biotechs, including Sana Biotechnology, Century Therapeutics, and Bluerock Therapeutics being highly funded," said Kevin Alessandri, co-founder and chief technology officer at TreeFrog Therapeutics. "At first, securing a scalable supply of stem cells wasn't an issue. But now, novel cell therapies are emerging that require billions of cells per patient, such as cardiac cell therapy. The commercial stage is now a big question mark: How do we manufacture billions of cells for thousands to millions of patients with acceptable operating costs and robust cell quality?"
The 10L bioreactor scale: a first step into cell therapy mass-production
Current bioreactor-based technologies for hiPSC expansion struggle to reach the 5L scale. In 2020, a publication reported the production of an hiPSC batch in a 10L bioreactor with a 30-fold amplification per week and a drop in cell quality.1 In the past 6 months, TreeFrog moved from 200mL to 10L bioreactors, demonstrating a robust 276-fold hiPSC amplification per week in 10L bioreactors while conserving stem cell quality (>98,8% cell viability, >98% pluripotency).
"A 15 billion batch of hiPSCs is enough raw material to make 10,000 doses for Parkinson's disease, and I do not foresee any obstacle in scaling up to the 100L or 1000L bioreactor scale." said Maxime Feyeux, co-founder and chief science officer of TreeFrog. "Having a readily scalable technology means faster clinical development, larger market reach, and more affordable treatments for patients. Our goal is to make C-StemTM available to cell therapy players in the United States and Japan to move as fast as possible to the clinic."
Already contracting with the Harvard Stem Cell Institute, TreeFrog Therapeutics incorporated a US subsidiary in June 2021. Alessandri will move from Bordeaux, France, to Boston in early 2022 to create a technological hub aimed at driving the adoption of C-StemTM technology in the US.
About TreeFrog Therapeutics
TreeFrog Therapeutics is a startup company aiming to provide access to cell therapies for millions of patients. TreeFrog Therapeutics has developed C-StemTM, a high-throughput cell encapsulation technology allowing for the mass-production and differentiation of stem cells in industrial bioreactors. This proprietary technology platform provides an end-to-end and scalable solution that dramatically improves the quality of therapeutic cells and reduces treatment costs.
Since its incorporation in November 2018 in Bordeaux, France, TreeFrog Therapeutics has experienced strong acceleration, raising over €13M ($15.60M) in 2019. In January 2020, TreeFrog Therapeutics joined the FrenchTech120, an elite programme for the fastest-growing technology companies in France. The team—currently 40+ employees—moved into a brand-new production facility of 13,000 square foot in June 2020. In October 2020, TreeFrog Therapeutics was awarded the Prix Galien MedStartup for its international consortium on iPSC quality with the Harvard Stem Cell Institute, the FRBI in Kobe (Japan) and the Imagine Institute in Paris (France).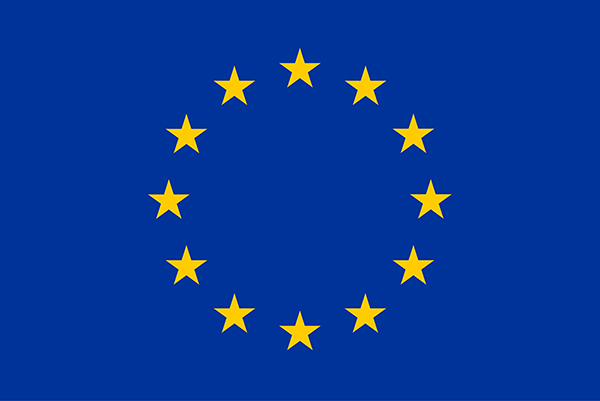 TreeFrog Therapeutics is receiving funding from the European Union's Horizon 2020 research and innovation program through the SME Instrument Phase 2 under grant agreement n° SME 881113.
Press Contacts
USA: Emily Gardner – jpatreefrog@jpa.com – +1 617-535-3386
EU: Pierre-Emmanuel Gaultier – pierre@treefrog.fr – +336 4577 4258
JAPAN: Jun TAKIYAMA – jun.takiyama@treefrog.fr – +03 6230 9888
[1] Best performance in a 10L bioreactor reported in the literature (Huang et al., 2020) consists in the 37-fold expansion of 1 billion hiPS cells over 6 days, incomparable to the exponential 276-fold expansion obtained by TreeFrog Therapeutics. To be noted: in this article Huang et al. reports a drop in stemness (≥ 80% positive for Oct3/4, Sox2, SSEA-4 and Tra-160), while TreeFrog Therapeutics  demonstrates conservation of hiPSC quality.