Biomimetic 3D cell culture technology unlocks the manufacturing bottleneck of stem-cell derived cell therapies through exponential hiPSC growth in large-scale bioreactors, with best-in-class cell quality.
Bordeaux, France – April 13th, 2021. French cell therapy company TreeFrog Therapeutics announces unprecedented exponential growth of human induced pluripotent stem cells (hiPSC) in a 10L bioreactor[1]. Using proprietary C-StemTM technology, TreeFrog Therapeutics amplified 50 million hiPSC into a single batch of 15 billion cells in 6.5 days, and company reports exceptional cell quality. Data will be presented at the International Society for Stem Cell Research (ISSCR) Virtual Meeting, taking place June 21 – 26, 2021.
A technological leap unleashing the mass-market potential of hiPSC-derived cell therapies
While regenerative medicine attracted a record $19.9 billion in investments in 2020[2], the cell therapy industry is facing a critical manufacturing bottleneck.
"Each cell therapy dose requires 2 million to 5 billion cells per patient depending on the indication," said Maxime Feyeux, PhD, co-founder, President and Chief Scientific Officer of TreeFrog Therapeutics. "Having a scalable cell culture technology to manufacture billions of cells for millions of patients with flawless quality is critical to meet medical needs in terms of volume, lead time, safety and affordability. The batch of 15 billion hiPSCs that we produced within a week, with only two operators, is enough raw material for 10,000 doses for Parkinson's disease. It's unprecedented."
To achieve exponential cell growth, TreeFrog Therapeutics developed a technology which mimics the pluripotent stem cell micro-environment:
C-StemTM. Using proprietary microfluidics, hiPSCs are encapsulated at a high throughput of more than 1,000 capsules per second. In each capsule, stem cells self-organize to form an in vivo-like stem cell microtissue, which promotes fast and high-fidelity cell division.
"The capsule is engineered to be biomimetic. It is a porous membrane, which allows the diffusion of nutrients, gaz and growth factors in and out," said Kevin Alessandri, PhD, co-founder and Chief Executive and Technical Officer of TreeFrog Therapeutics. "But it is also a shield, which protects the stem cell niche from mechanical stress in industrial processes. Once amplified, stem cell microtissues can be directly differentiated into ready-to-graft functional tissue units in the same bioreactor, and the capsule can be easily removed within minutes to release cellular content."
276-fold hiPSC amplification in 6.5 days for a first run in a 10L bioreactor
Since the delivery in Q2 2020 of a first industrial-grade encapsulation device developed with automation specialist Invetech, TreeFrog Therapeutics has been demonstrating the potential for scaling the C-StemTM technology.
"We have seamlessly transitioned from 30mL agitated culture, to 500mL, 1.5L and now 10L bioreactors within 6 months," said Michael Lanero Fidalgo, MBA, Chief Operations Officer at TreeFrog Therapeutics. "On our first run in a 10L bioreactor, without any optimization, we obtained the exact same exponential amplification curve that we observed in smaller volumes, showing that C-StemTM is truly scalable. The next step will be to reach GMP compliance in early 2022, with the view of addressing a broad-range of scales, from 500mL to 1000L, for high cell-demanding therapies, targeting for instance cardiac and hepatic diseases."
An open innovation pipeline to move as fast as possible to the clinic
In 2020, TreeFrog Therapeutics presented best-in-class preclinical results for its proprietary cell therapy program for Parkinson's disease and announced the signature of 3 contracts with major cell therapy players.
"Our goal is to bring the benefits of C-StemTM as fast as possible to the patients," said Pascale Berthet, Chief Business Development Officer at TreeFrog Therapeutics. "Our technology is compatible with 2D and 3D differentiation protocols, it is highly scalable, and we have shown that the microtissue format improves graft integration and reduces time to effect as part of our program for Parkinson's disease. In the next 12 months, our goal is to deploy our partnering strategy. In addition to our headquarters in Bordeaux, France, we will open hubs in Japan and in the USA equipped with our technology to start partnerships in those major markets."
[1] Best performance in a 10L bioreactor reported in the literature (Pigeau et al., 2020) consists in the 37-fold expansion of 1 billion hiPS cells over 6 days, incomparable to the exponential 276-fold expansion obtained by TreeFrog Therapeutics. To be noted: in this article Pigeau et al. reports a drop in stemness (≥ 80% positive for Oct3/4, Sox2, SSEA-4 and Tra-160), while TreeFrog Therapeutics announces conservation of hiPSC quality.
[2] Source: 2020 Annual Report of the Alliance for Regenerative Medicine
About TreeFrog Therapeutics
TreeFrog Therapeutics is a startup company aiming at providing access to cell therapies for millions of patients. TreeFrog Therapeutics has developed C-StemTM, a high-throughput cell encapsulation technology allowing for the mass-production and differentiation of stem cells in industrial bioreactors. This proprietary technology platform provides an end-to-end and scalable solution that dramatically improves the quality of therapeutic cells and reduce treatment costs.
Since its incorporation in November 2018 in Bordeaux, France, TreeFrog Therapeutics has experienced strong acceleration, raising over €13M ($14.65M) in 2019. In January 2020, TreeFrog Therapeutics joined the FrenchTech120, an elite programme for the fastest-growing technology companies in France. The team—currently 40+ employees—moved into a brand-new production facility of 13,000 sq ft in June 2020. In October 2020, TreeFrog Therapeutics was awarded the Prix Galien MedStartup for its international consortium on iPSC quality with the Harvard Stem Cell Institute and the Dana Farber Cancer Institute in Boston (USA), the FRBI in Kobe (Japan) and the Imagine Institute in Paris (France).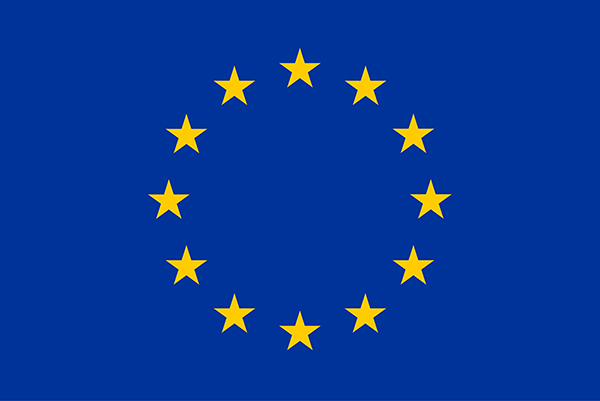 TreeFrog Therapeutics is receiving funding from the European Union's Horizon 2020 research and innovation program through the SME Instrument Phase 2 under grant agreement n° SME 881113.
Press Contacts
TreeFrog Therapeutics
Pierre-Emmanuel Gaultier – pierre@treefrog.fr – +336 4577 4258
Download bioreactor picture
Caption : Production of a single-batch of 15 billion human induced pluripotent stem cells in a 10L bioreactor using TreeFrog Therapeutics' C-StemTM technology
Credits : TreeFrog Therapeutics