The whole team (now 70 froggies scattered accross 3 continents) wishes you a Merry Christmas and Happy New Year !
What happened in 2021 at TreeFrog ?
One batch, One week,
15 billion stem cells
We released new data demonstrating unprecedented highly reproducible hiPSC expansion in 10L bioreactors with C-Stem™, together with a benchmark of cell culture technologies for hiPSC mass-production.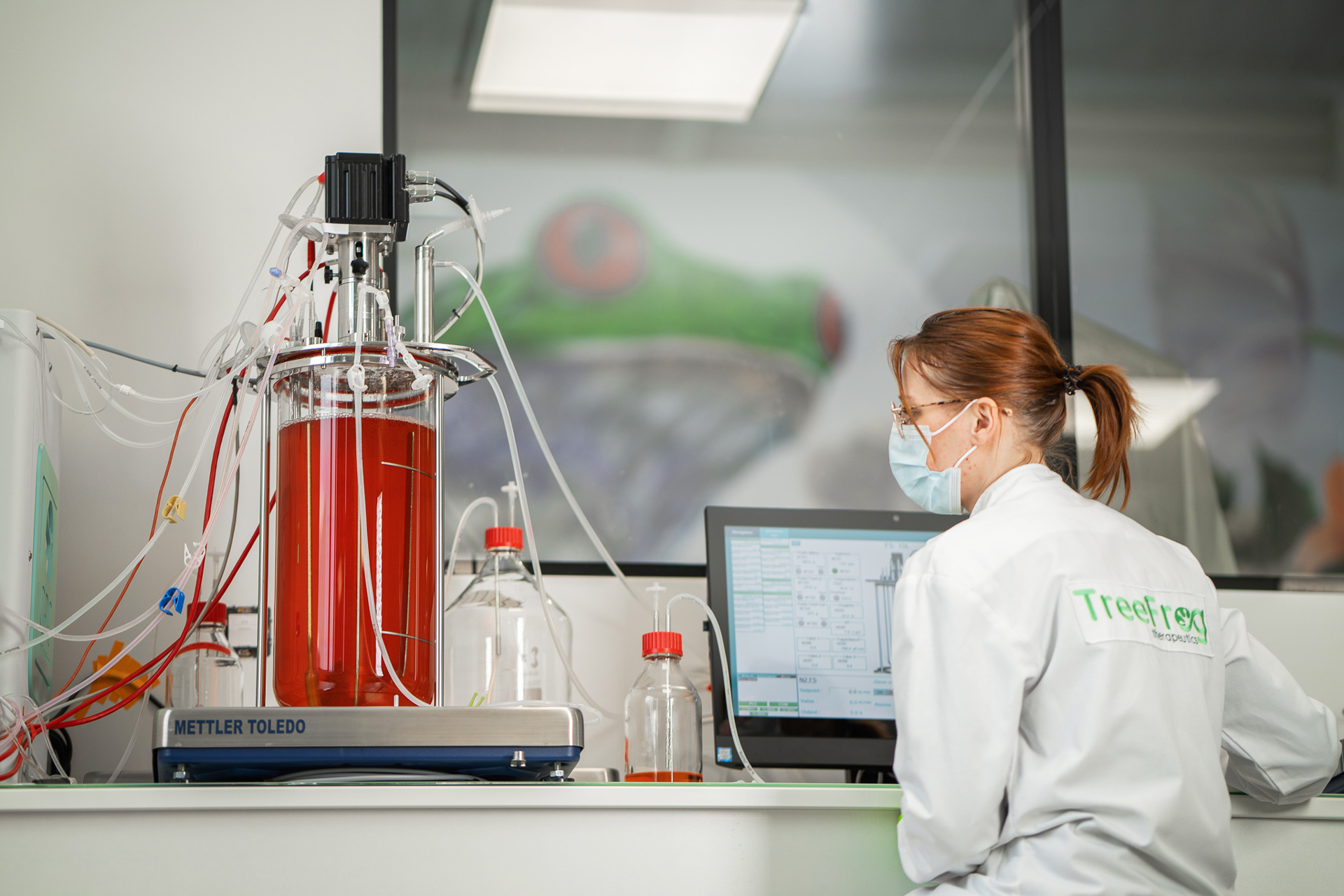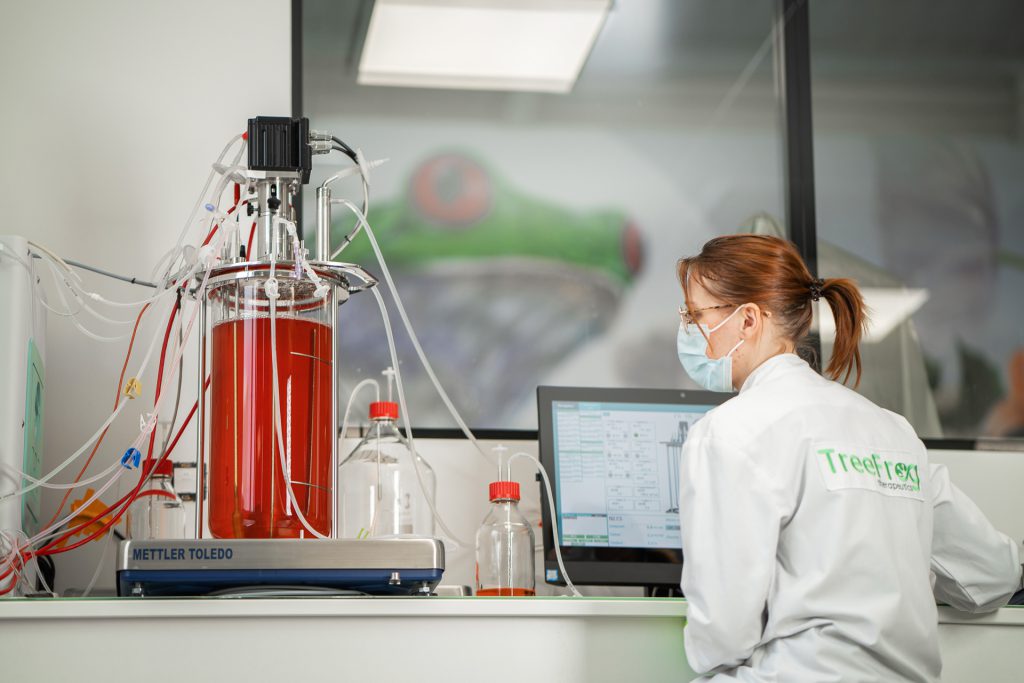 Now 70 froggies, and still growing
We've grown from 30 to 70 in 2021, and we'll hire in 2022 in Bordeaux (France), Boston (USA) and Kobe (Japan).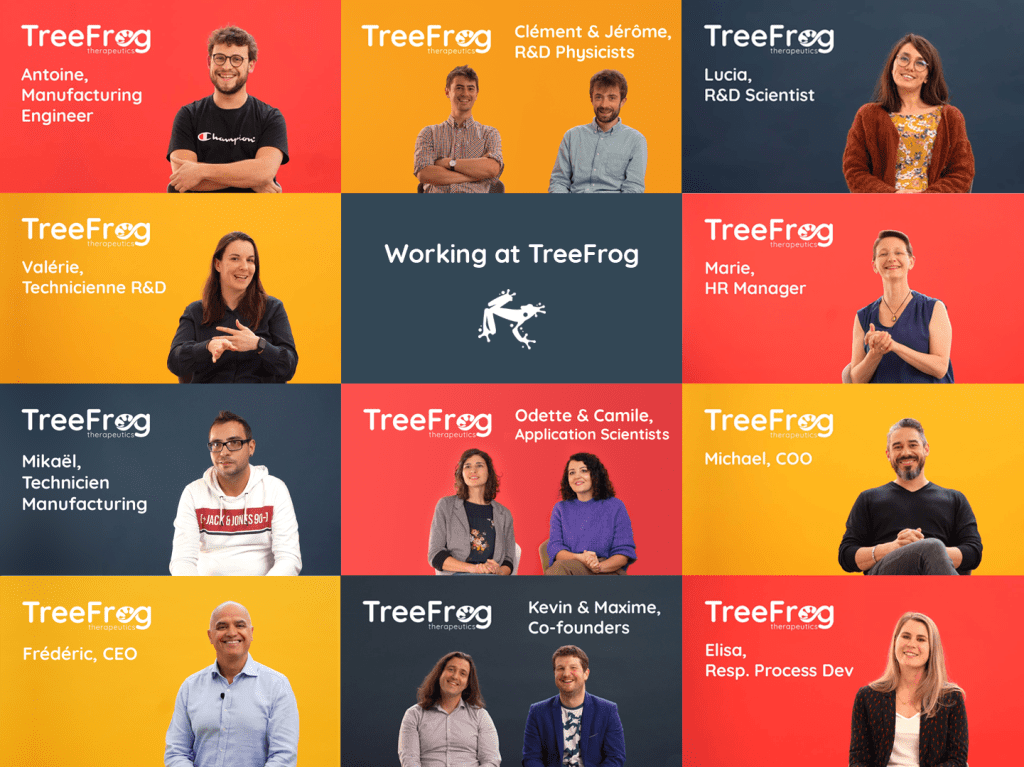 Doubling lab capacities in Bordeaux 
We opened a second building in Pessac (900m²), including a 200m² biophysics lab and increased our clean room capacity by 2-fold.
SPOILER ARLERT

– What to expect in 2022 ?
New data in Parkinson's disease
We're on track to meet our target of a first-in-human trial in 2024. Exciting new in vivo results to come ! 
GMP compliant encapsulation
Our first clinical-grade device for high-throughput cell encapsulation will go live by the end of the year ! Automated, closed, 21 CFR part 11 compliant, it will allow to seed bioreactors up to 10L.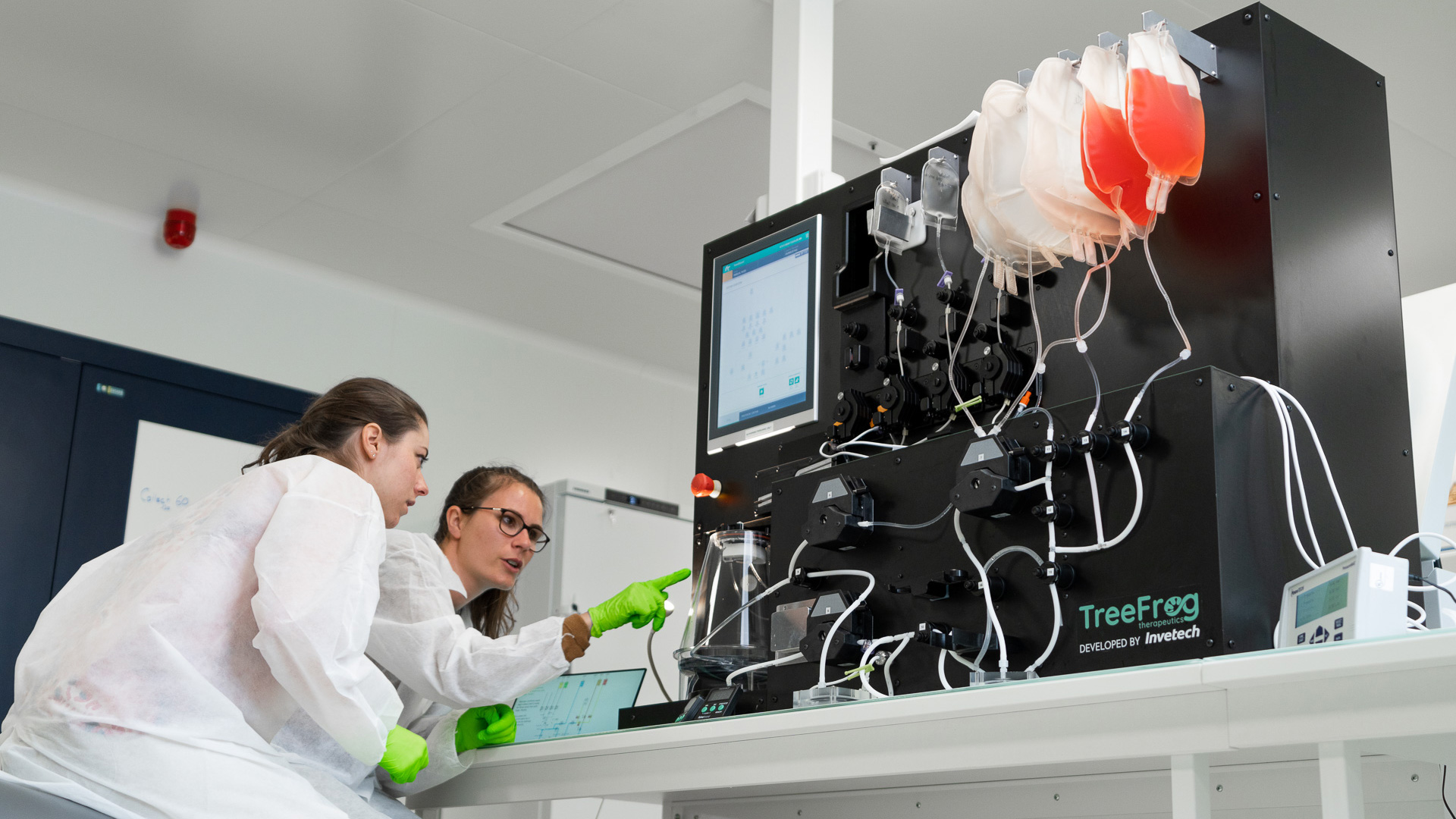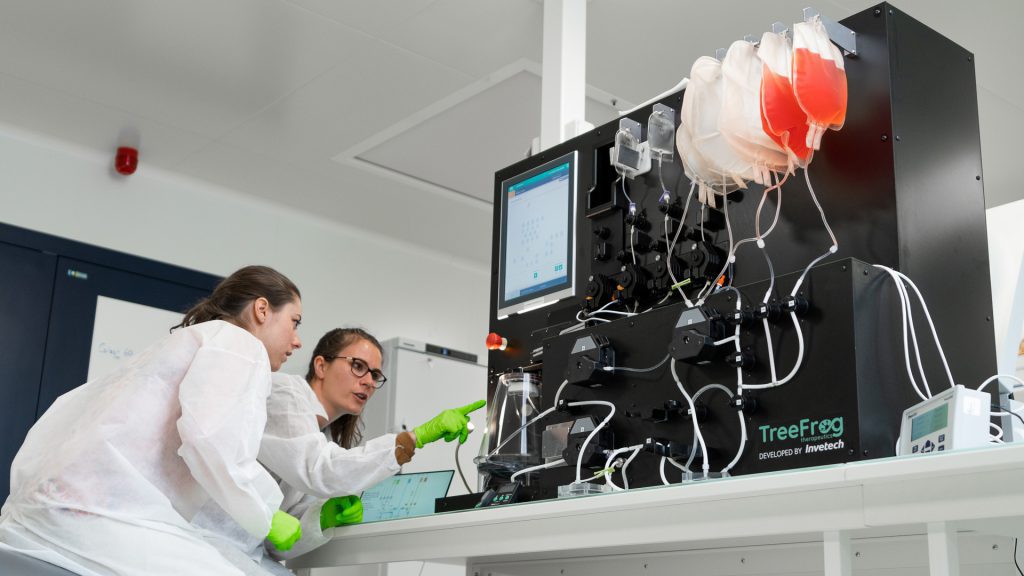 Kévin Alessandri, PhD, co-founder, will move to Boston in 2022 to set up a tech hub, with the aim of driving the adoption of the C-Stem™ technology in the U.S.
Let's meet in 2022, in the USA, Japan or EU
We will attend over 20 scientific and business events in 2022. Meet us there !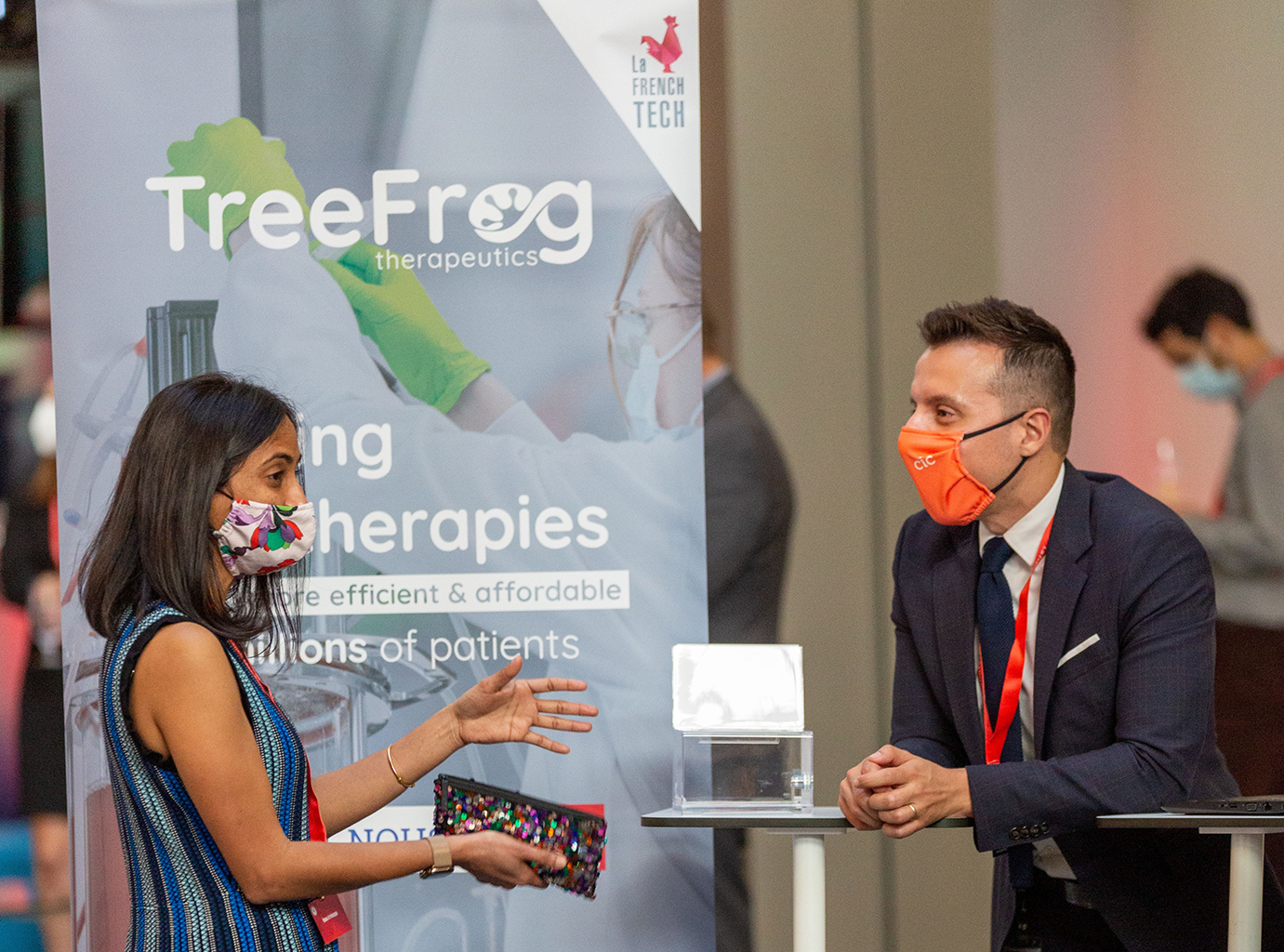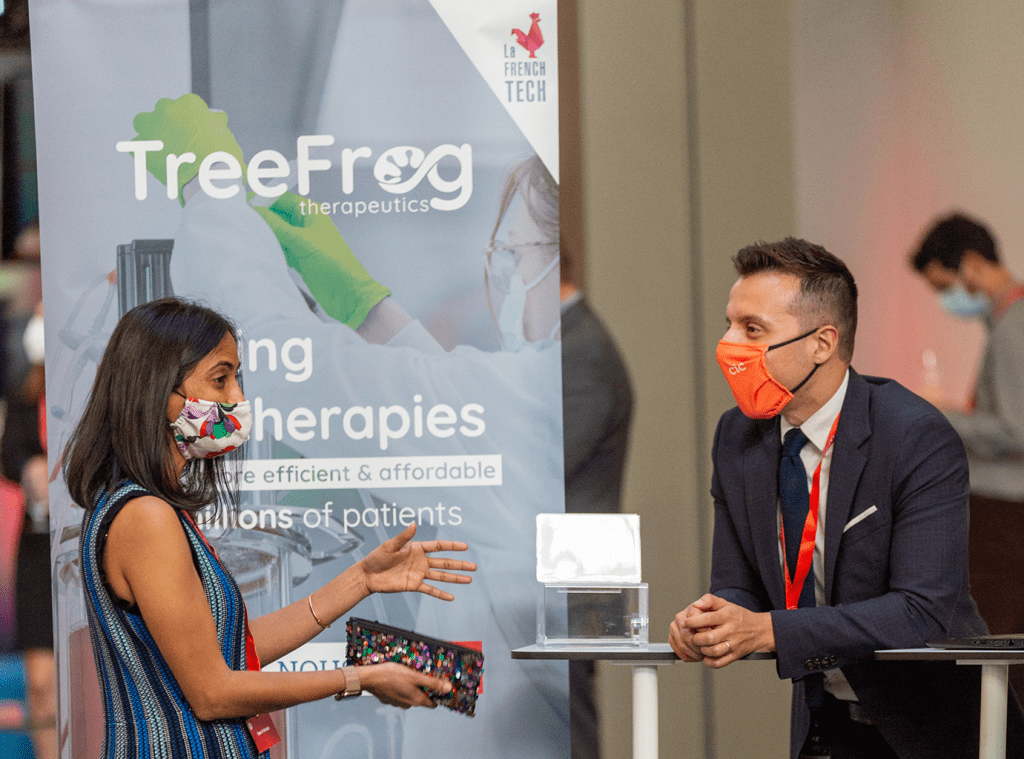 As we celebrate our third birthday and embark on a new journey – that will lead us to treat our first patients in 2024 – we'd like to address very special thanks to the French ecosystem, which made TreeFrog possible and still supports our ambition to make cell therapies for all.
Wishing you a very successful, healthy and happy 2022 !
Frederic, Kevin, Maxime & Jean-Luc
and the froggies