The Prix Galien MedStartup was awarded on October 26th in Boston to the French cell therapy biotech TreeFrog Therapeutics in the category "Biopharmaceutical Industry"
Organized by the prestigious Galien Foundation and Business France, the Prix Galien MedStartup rewards the best Franco-American collaborations in the pharmaceutical sector.
TreeFrog Therapeutics received this award for the QC-Stem International Consortium, which brings together world-class experts in induced pluripotent stem cell (iPSC) quality from the Harvard Stem Cell Institute and the Dana-Farber Cancer Institute in Boston (USA), the FBRI in Kobe (Japan) and the Imagine Institute in Paris (France).
Bordeaux, France, October 27, 2020. TreeFrog Therapeutics, a French biotech company developing a disruptive technology for the mass-production of safe and affordable cell therapies, received the prestigious Prix Galien MedStartup on October 26th, during a virtual ceremony held in Boston. Laureate of the "Biopharmaceutical Industry" category, TreeFrog was rewarded for its collaboration with the Harvard Stem Cell Institute and the Dana-Farber Cancer Institute as part of the QC-Stem project. This International Consortium, which also includes experts from the FBRI in Kobe, Japan, and the Imagine Institute in Paris, France, aims to assess the quality of pluripotent stem cells produced with TreeFrog Therapeutics' proprietary C-StemTM technology.
iPS cell quality: a core challenge for the cell therapy industry
The global cell therapy industry, which attracted $7.5 billion of investments over H1 2020 (+387% compared to H1 2019)[1], requires the production of large volumes of therapeutic cells with high quality and low cost. In this regard, iPSCs constitute a very attractive technology. Obtained from almost any cell in the body, iPSCs can indeed be expanded and differentiated into any therapeutic cell. However, current cell culture processes are limited in scale and damage these fragile cells, either causing cell death or altering their genetic integrity.
As stated by 2012 Nobel Prize Prof. Shinya Yamanaka in a recent paper[2], conventional 2D culture of human iPSCs inherently poses a risk of tumorigenic mutations: "Culture of [pluripotent stem] cells for in vitro expansion inevitably causes genetic alterations, such as chromosomal abnormality, copy number variation, and single nucleotide mutations."
TreeFrog Therapeutics: a giant leap in scale and quality
Addressing the critical bottlenecks in cell therapy manufacturing, TreeFrog Therapeutics is its advancing proprietary C-StemTM technology. Based on high-throughput encapsulation (1000 capsules per second), C-StemTM enables protection of cells during the entire culture process, allowing for large-scale amplification and differentiation of iPSCs in industrial bioreactors at reduced cost.
"C-StemTM already enables reducing production costs by 10-fold. Our goal for the next few years is to divide costs by 100-fold, to make cell therapies accessible to millions of patients. With the QC-Stem Consortium, we aim to demonstrate that our biomimetic 3D culture system also promotes proper cell division, thereby introducing a new standard for the quality and safety of iPSC-derived therapeutic cells. We are thrilled to have world-class experts in cell therapy quality on board and to have the QC-Stem Consortium distinguished by the Galien foundation."
Maxime Feyeux, co-founder, President of TreeFrog Therapeutics, Scientific Director, and coordinator of the QC-Stem Consortium.
"Scaling-up iPS cell manufacturing while preserving genetic quality is absolutely crucial for the entire cell therapy industry. Preliminary data from TreeFrog Therapeutics are very promising. I am very happy to be part of this consortium to take a deeper look into what happens when cells grow in 3D in capsules."
Laurence Daheron, Head of the CSPi platform at Harvard Stem Cell Institute
"For the past 16 years, Japan has accumulated pioneering expertise in iPS cell therapies. I am very proud to contribute to a scientific effort to maximize the security of cellular transplants. I am convinced that a better control of the pluripotent stem cell niche and metabolism is key to the deployment of safe cell therapies. At the FBRI, we are very excited to work with TreeFrog and colleagues to perform QC on cell products generated with the unique and innovative C-StemTM technology."
Pr Shin Kawamata, Director of the foundation for Biomedical Research and Innovation at Kobe
"Winning the Galien MedStartup prize is a key milestone for TreeFrog. In addition to collaborating with Harvard, we aim at setting up a technological hub in Boston in 2021 in order to demonstrate our technology to the local players in the cell therapy industry. This prestigious award creates optimal conditions for our first step in the United States. We would like to thank the jury, our team in Bordeaux, and all our supporters at the local, national and European level."
Kevin Alessandri, co-founder, CEO and CTO of TreeFrog Therapeutics
[1] ARM Global Regenerative & Advanced Therapy Medicine Sector Report: H1 2020
[2] Yamanaka S. Pluripotent Stem Cell-Based Cell Therapy-Promise and Challenges. 
Cell Stem Cell. 2020 Oct 1;27(4):523-531. doi: 10.1016/j.stem.2020.09.014. PMID: 33007237.
About TreeFrog Therapeutics
TreeFrog Therapeutics aims at providing access to cell therapies for millions of patients. The company has developed C-StemTM,a high-throughput cell encapsulation technology allowing the mass-production and differentiation of stem cells in industrial bioreactors. This proprietary technology platform provides an end-to-end and scalable solution that dramatically improves the quality of therapeutic cells and reduces treatment costs.
Since its incorporation in November 2018 in Bordeaux, France, TreeFrog Therapeutics has experienced strong acceleration, raising over €13M ($14,65M) in 2019. In January 2020, TreeFrog Therapeutics joined the FrenchTech120, an elite program for the fastest-growing technology companies in France. The team – currently 31 staff – moved into a brand-new production facility of 13,000 sq ft in June 2020.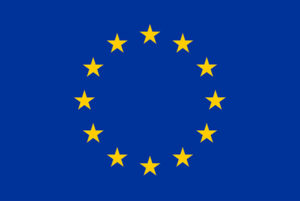 TreeFrog Therapeutics is receiving funding from the European Union's Horizon 2020 research and innovation program through the SME Instrument Phase 2 under grant agreement n° SME 881113.
Press contact
TreeFrog Therapeutics
Pierre-Emmanuel Gaultier, Marketing & Communication Manager
pierre@treefrog.fr + 33 6 45 77 42 58